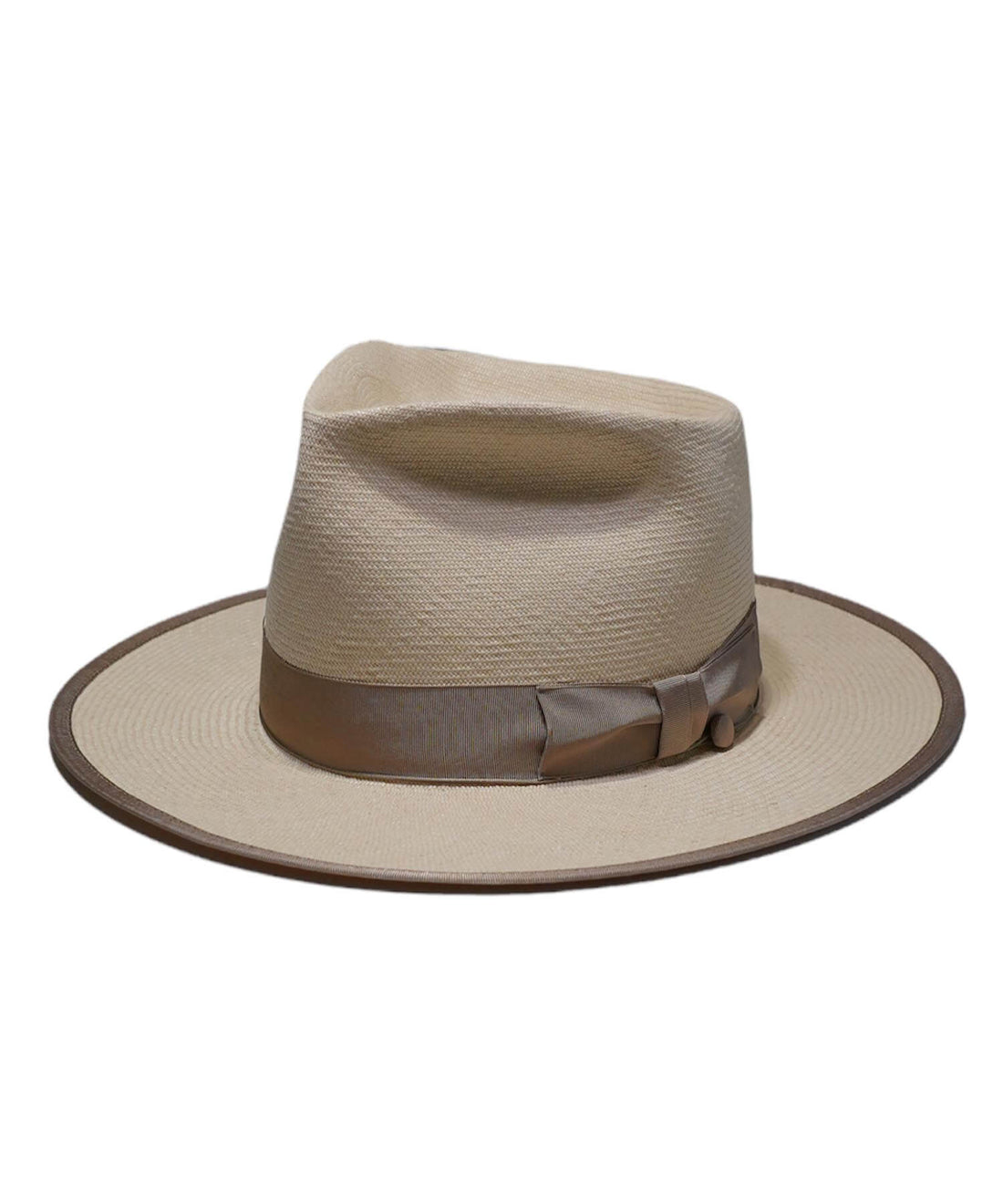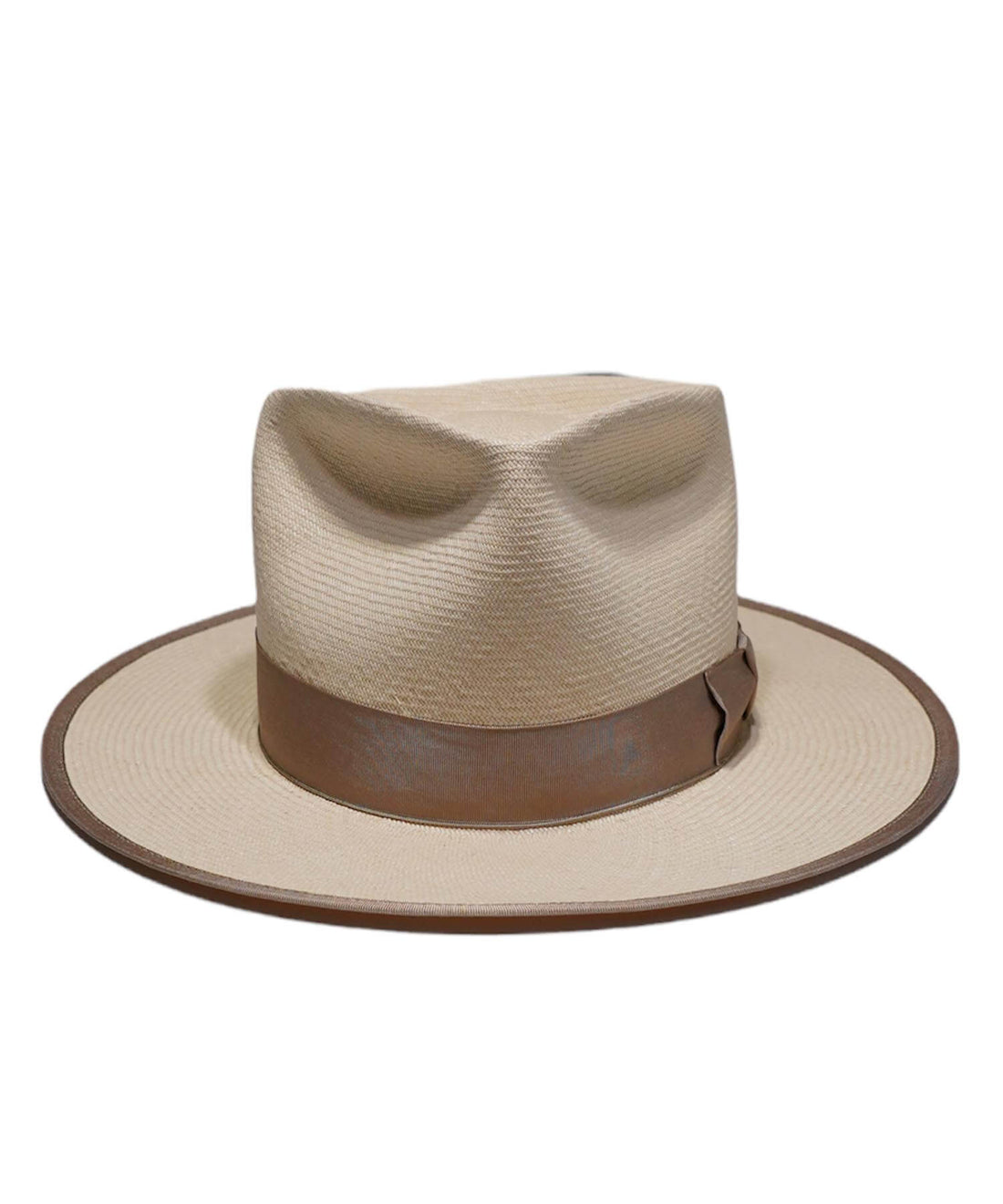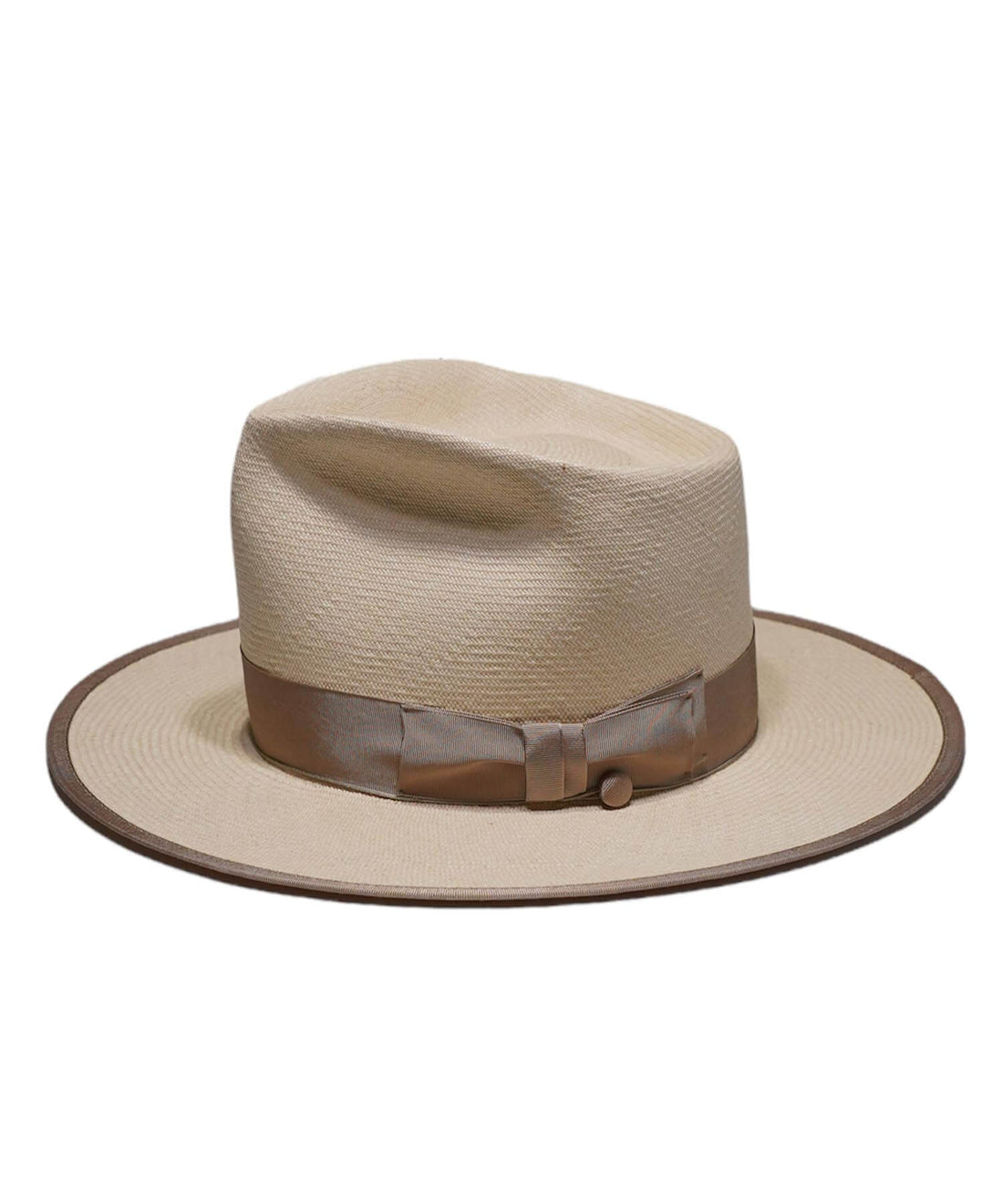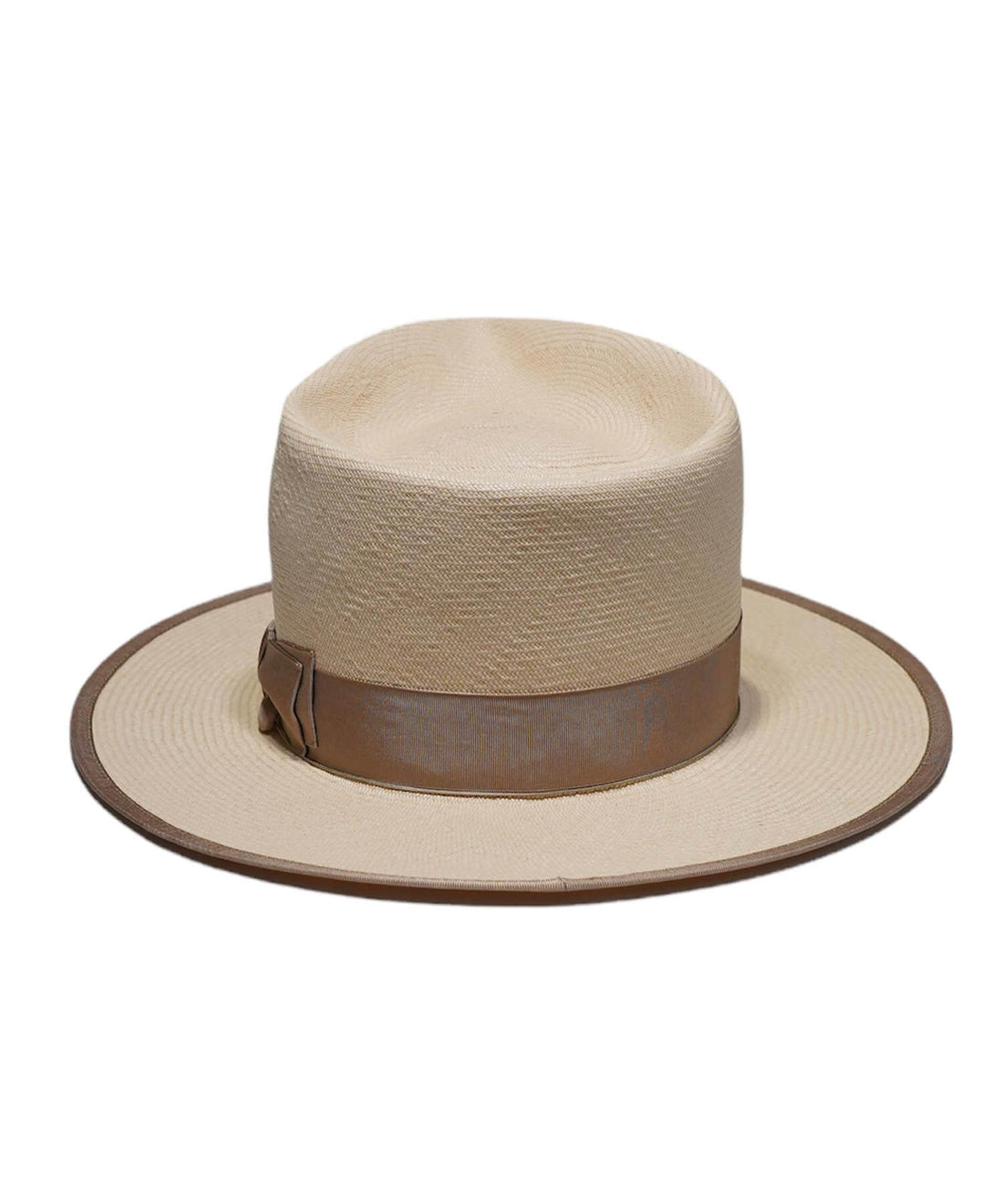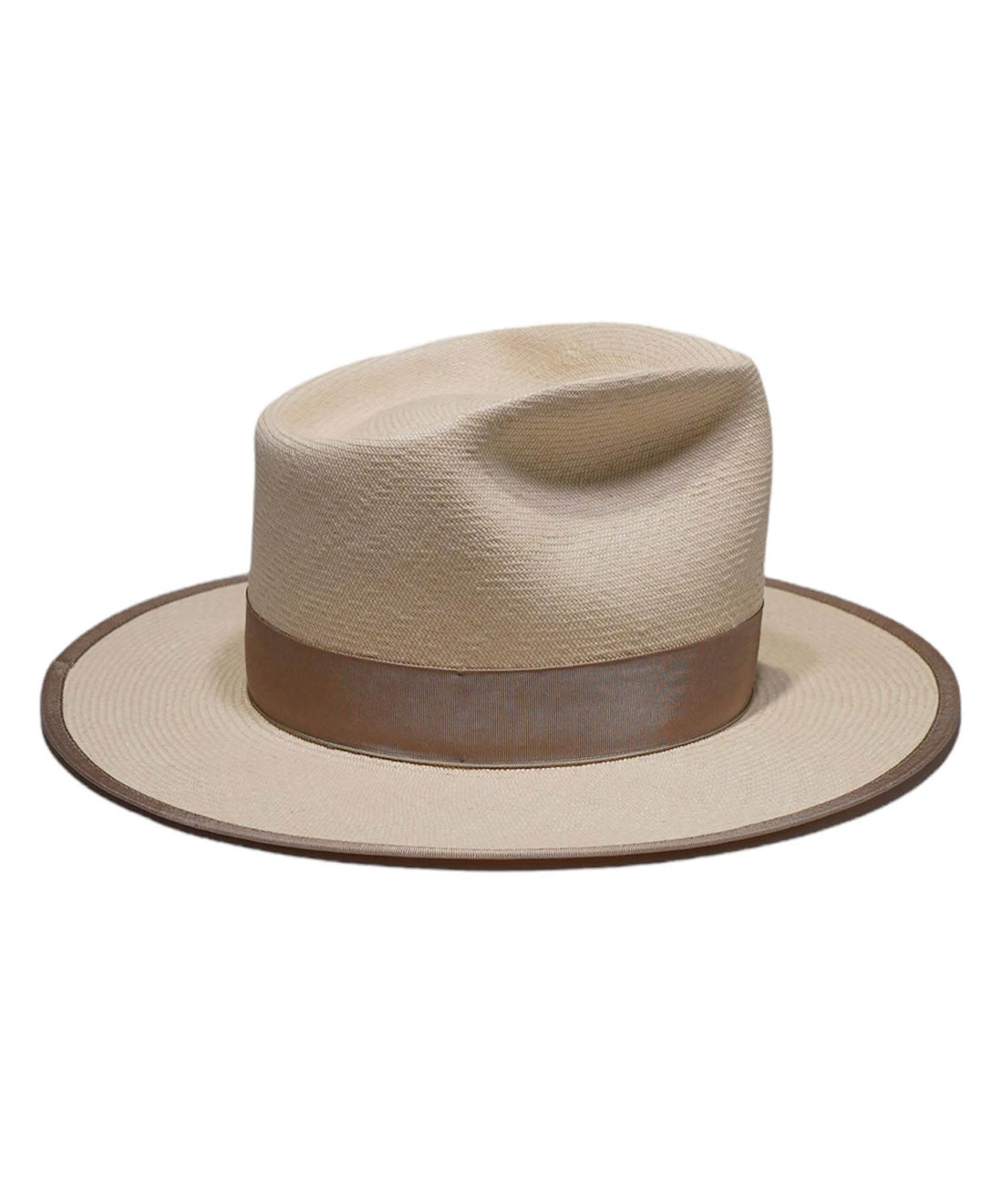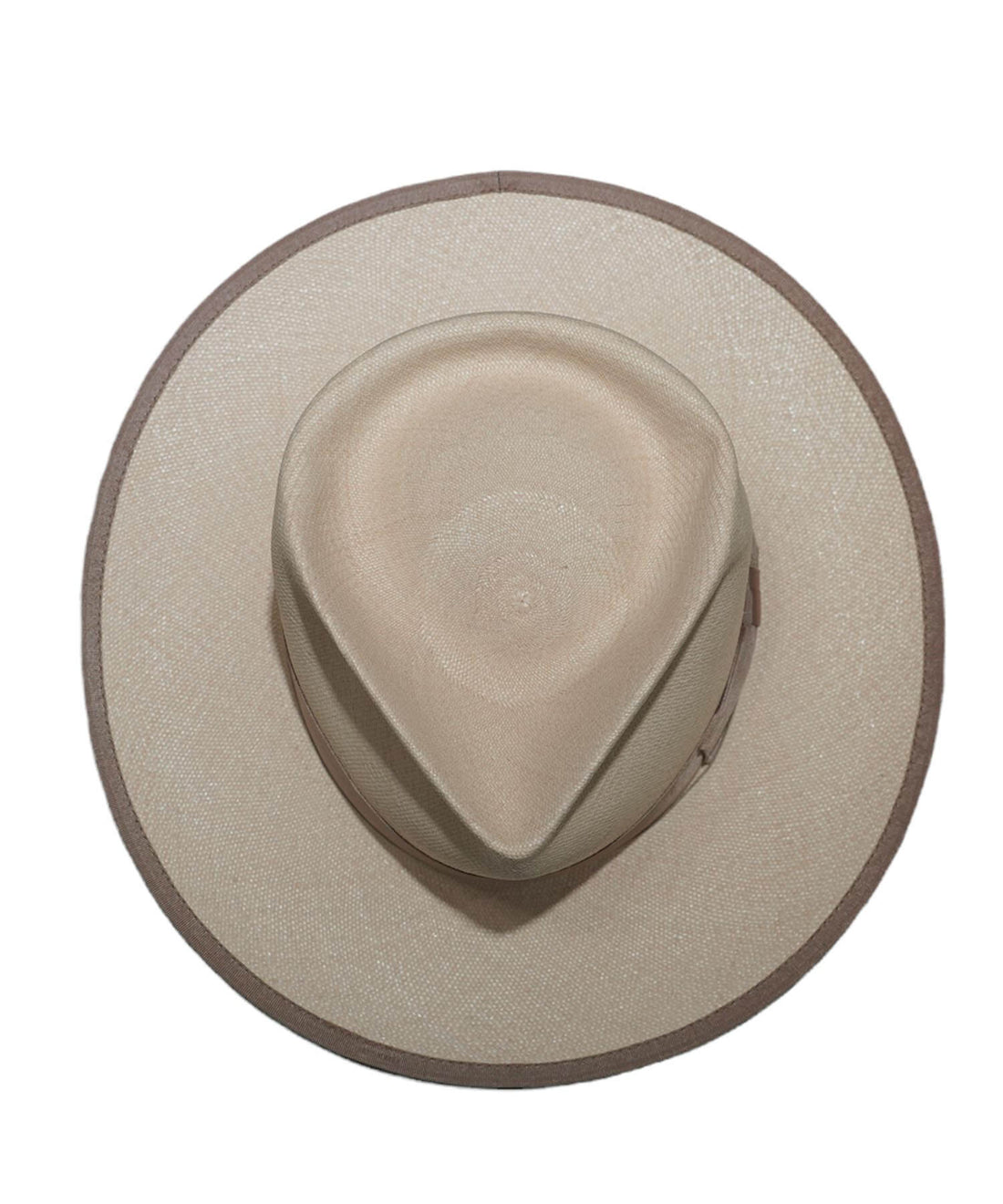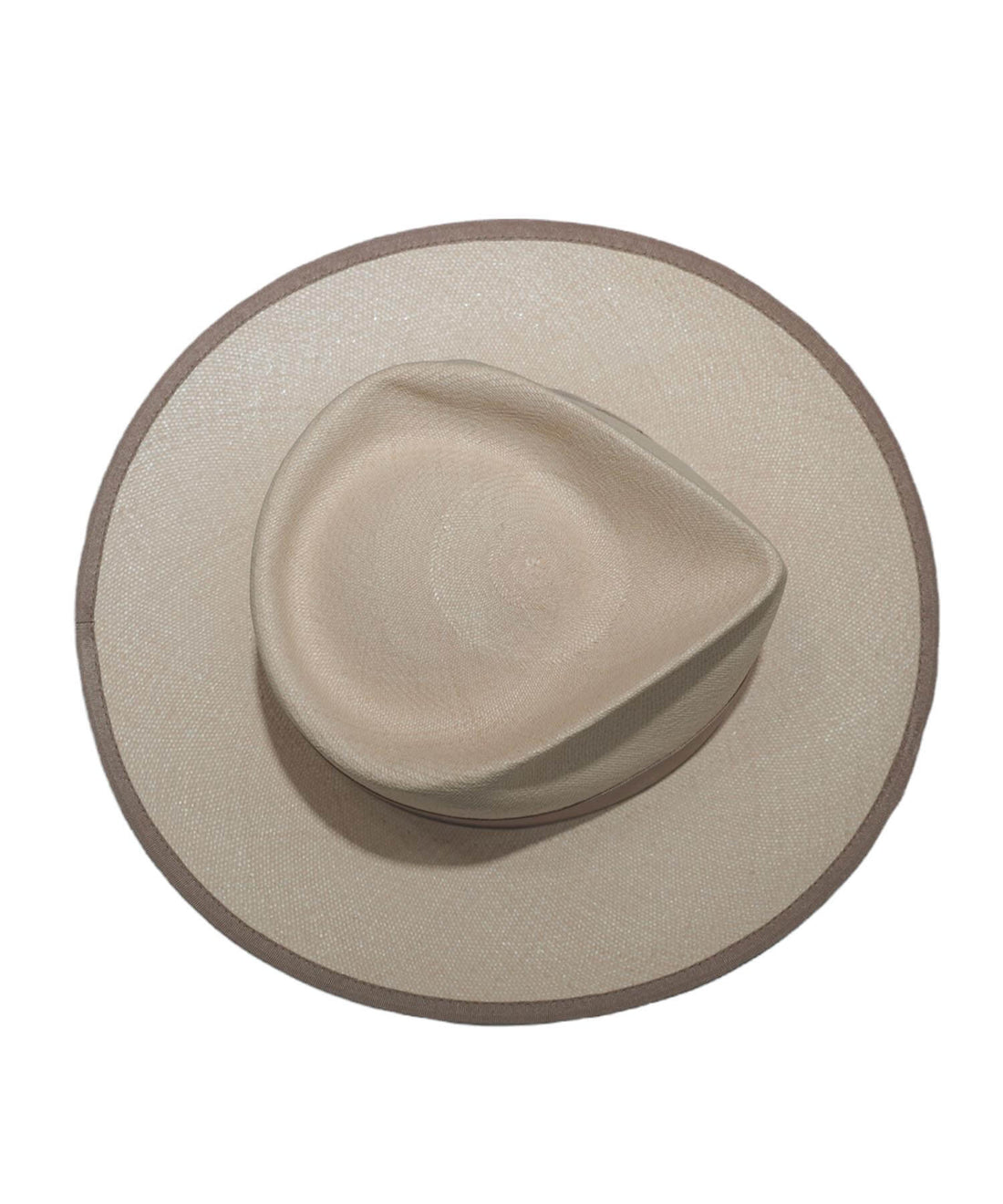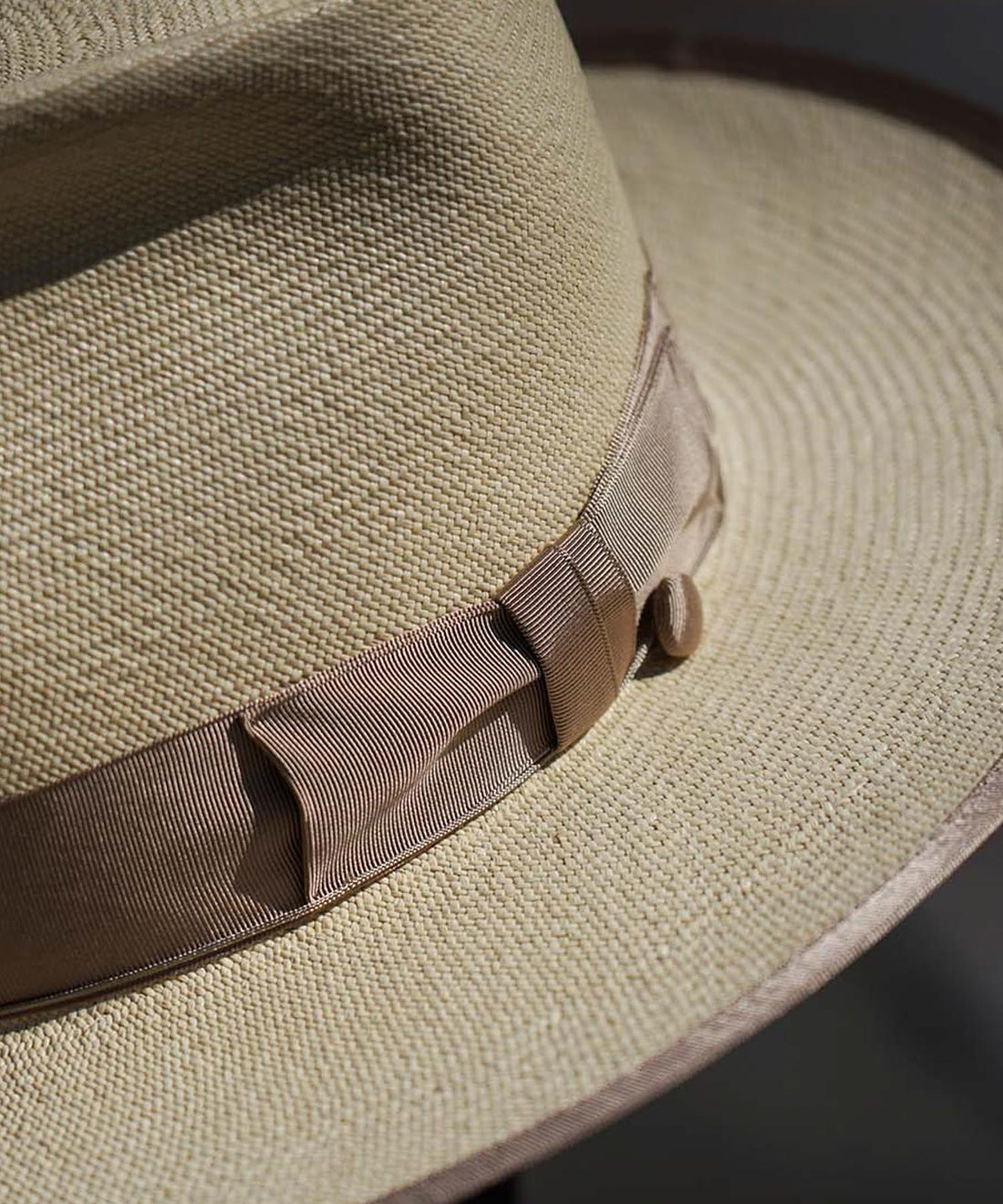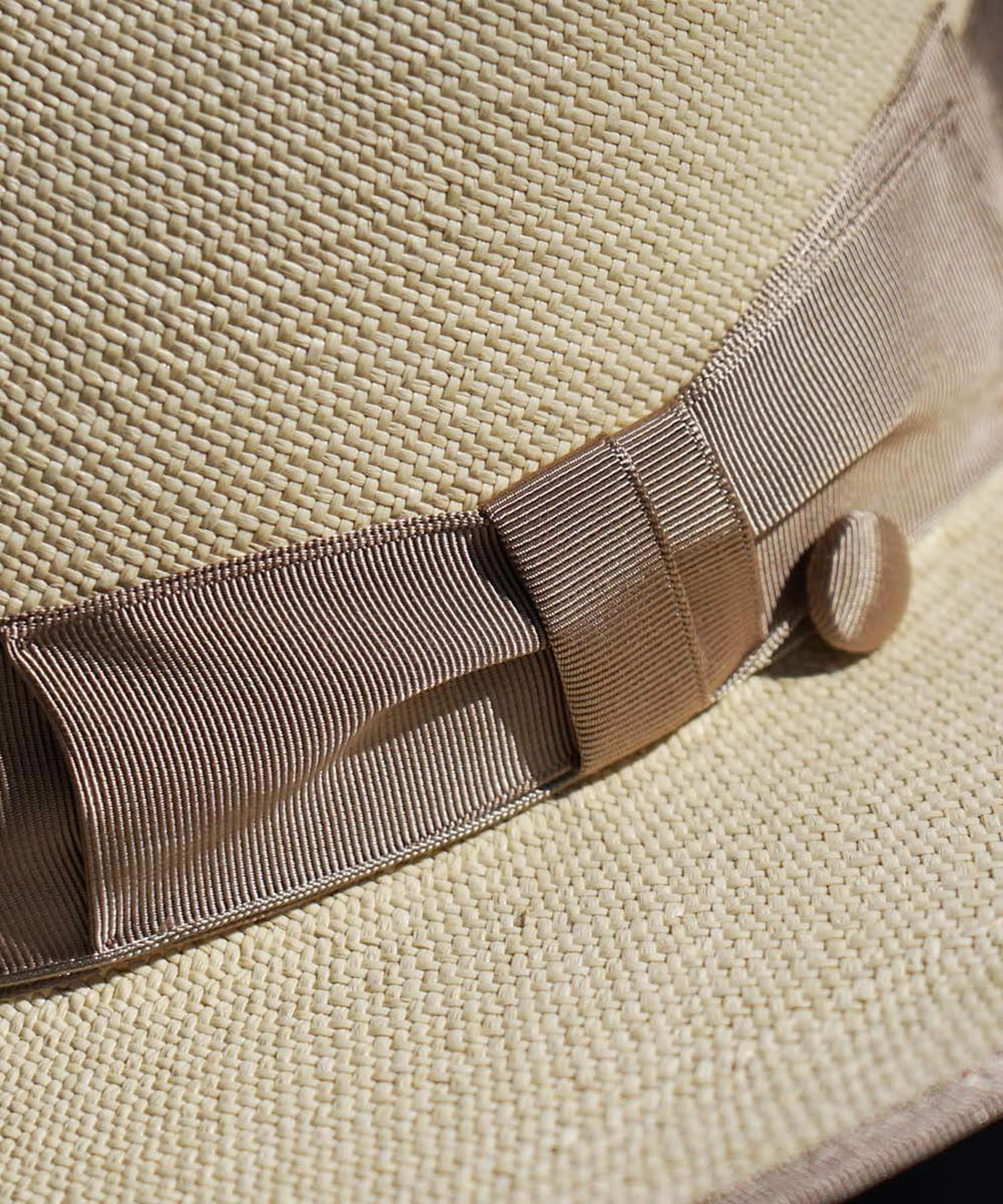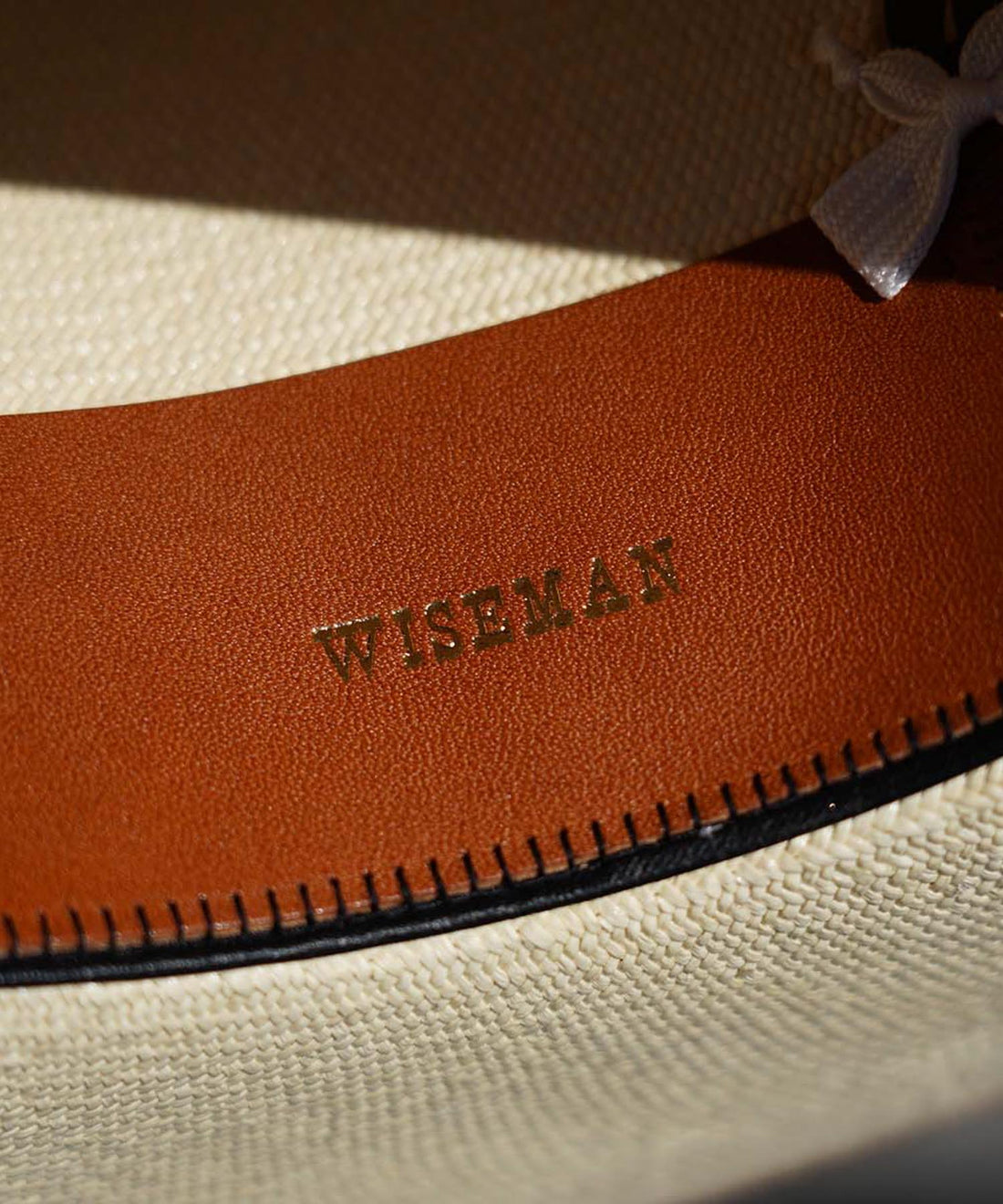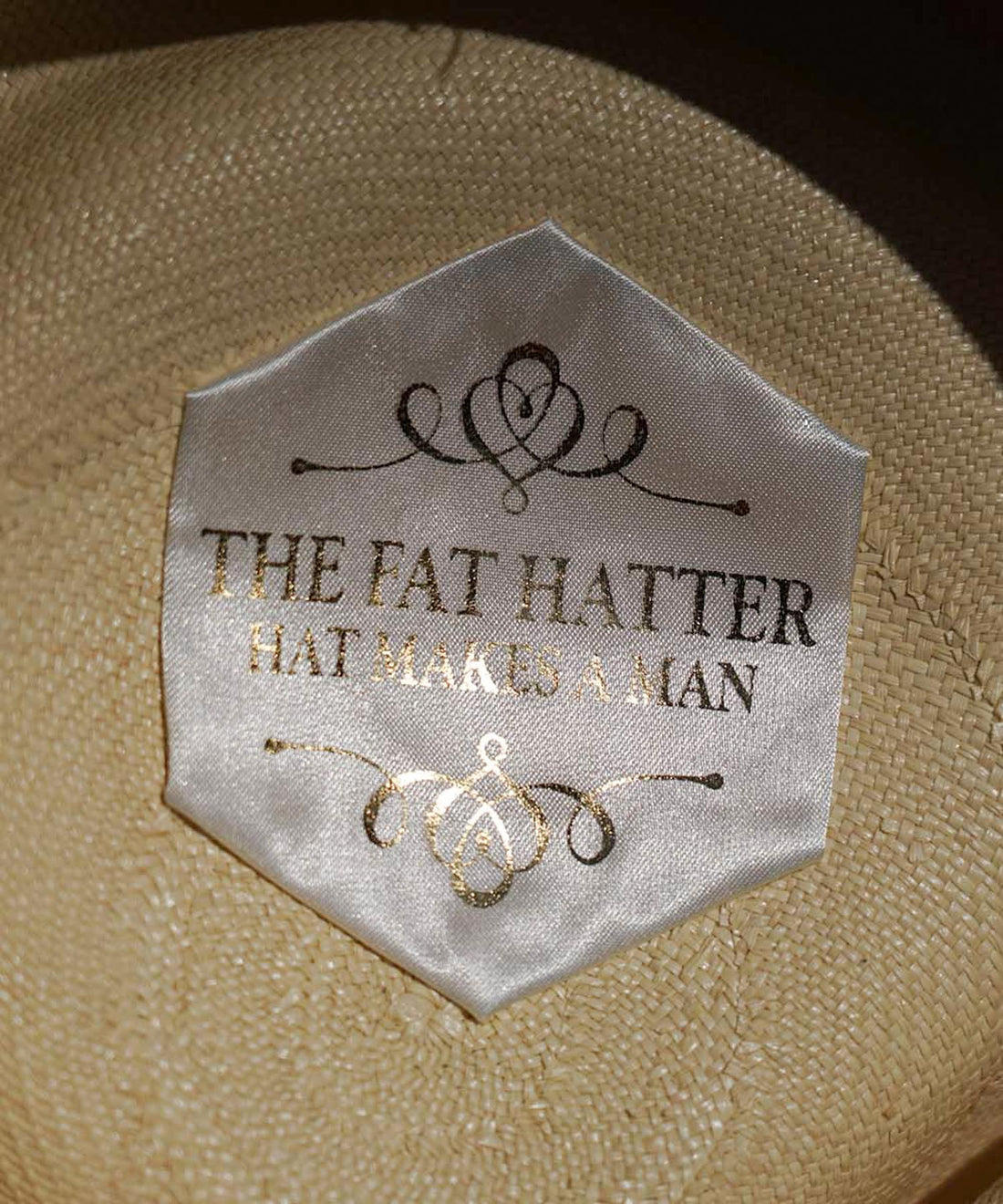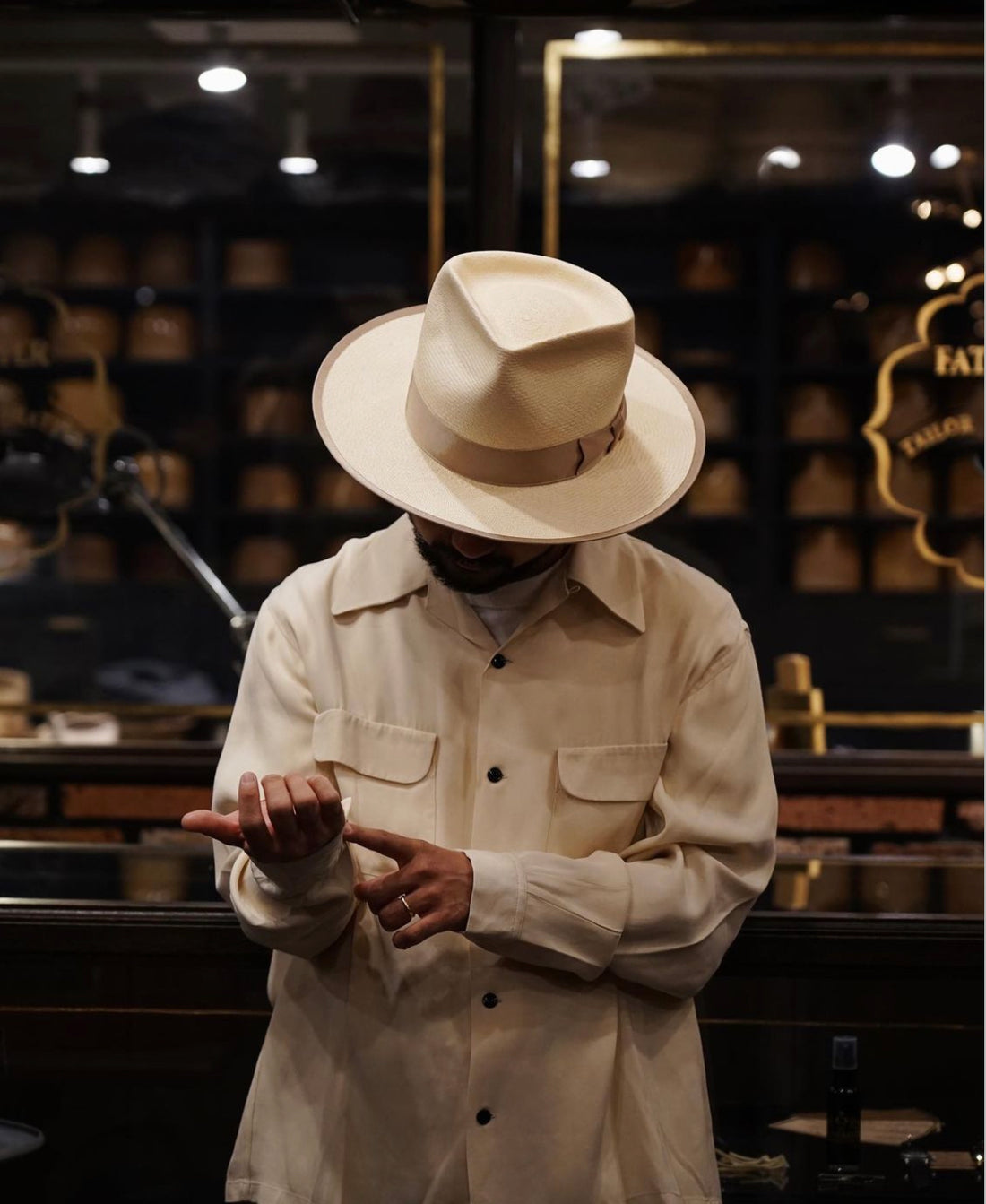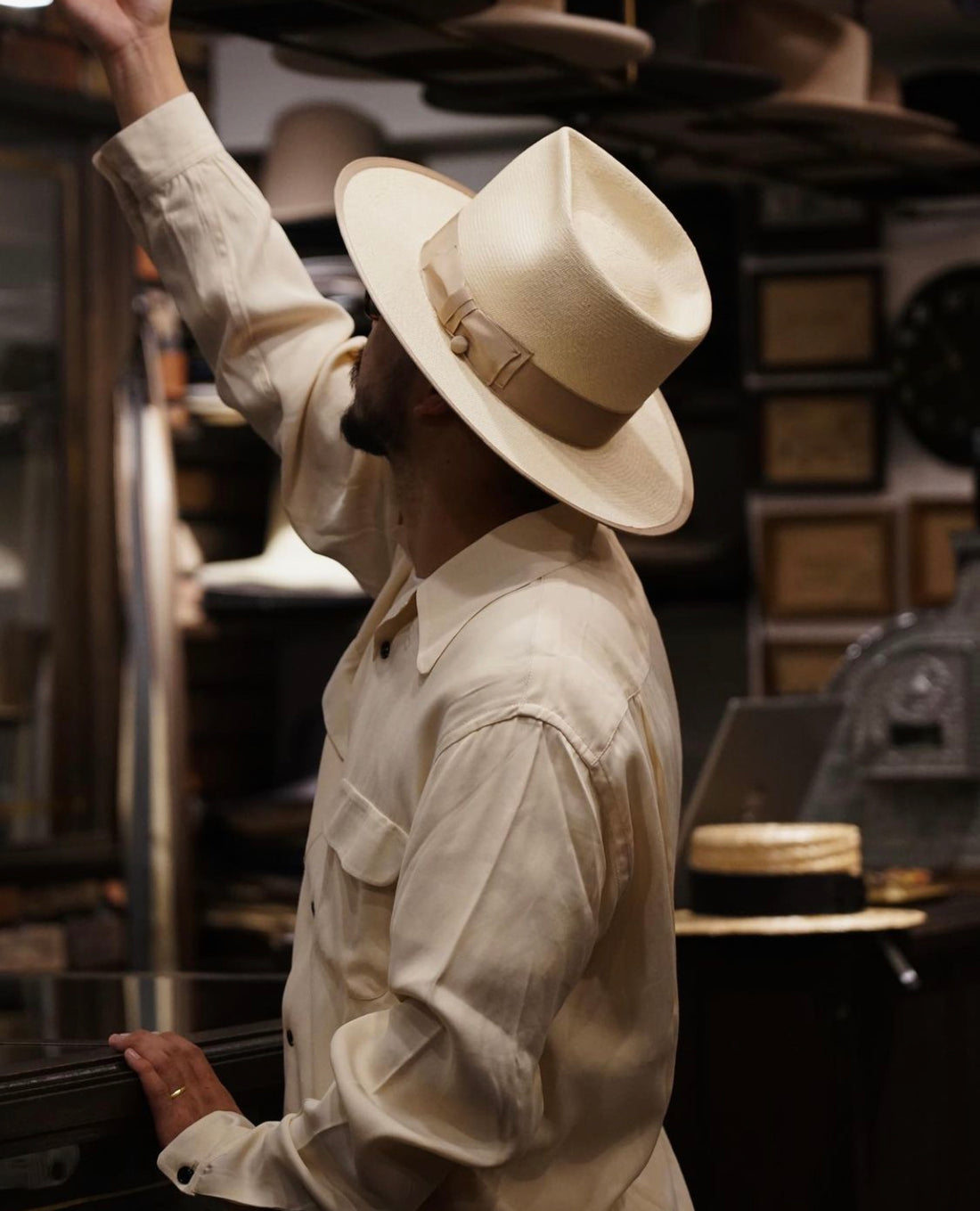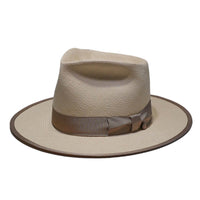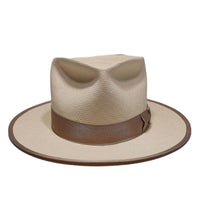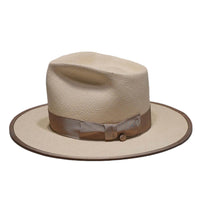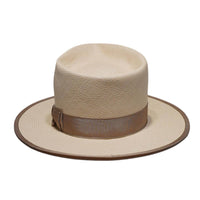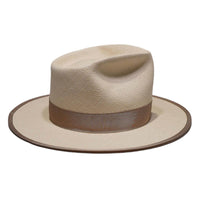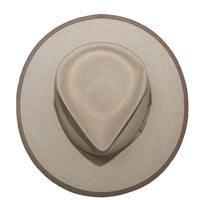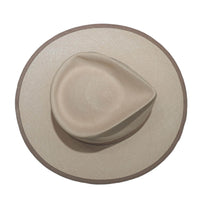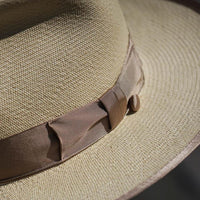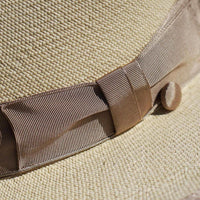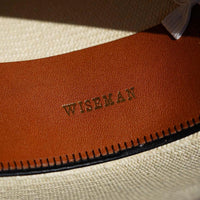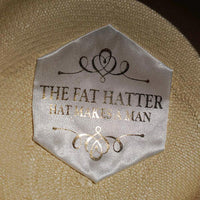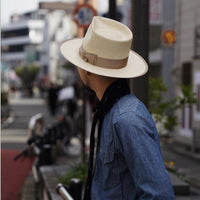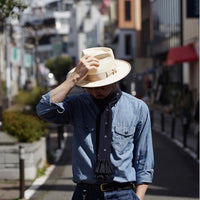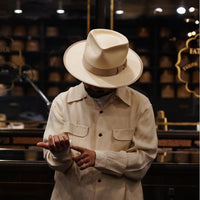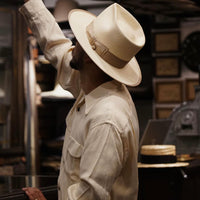 * If the hat is a custom order (C/O), the hat is made after your initial order is placed. Please allow us 30 days for the hat to be made.
[DESCRIPTION]
*Genuine Panama hats are known for their lightness, durability, flexibility and comfort.
The quality of a Panama hat is measured by the tightness of the mesh. The amount of straw fibers woven in one square inch is called grade and it identifies the quality of the hat.
The higher the grade, the higher the quality of the hat.
Every time the weave quality is doubled, the amount of work is multiplied by four so the finely woven hats demand more time and cost more. A standard Cuenca hat may take 3 days of weaving while a fine Montecristi could take months of work.  
WISEMAN is constructed using the finest Toquilla straws from Ecuador by artisans in Ecuador.
※THE FAT HATTER Original HAT BOX included. No extra charge.
 
[MATERIAL]
NATURAL TOQUILLA STRAW   
[GRADE] 
G-20  
[COLOR]
NATURAL
[SIZE]
55cm / 56cm / 57cm / 58cm / 59cm / 60cm / 61cm / 62cm
※Currently, all sizes will be treated as a custom order (C/O).  
* If the hat is a custom order (C/O), the hat is made after your initial order is placed. Therefore, we ask customers for 30 days for the hat to be made. NOTE: these are estimated wait times and are subject to change. Please allow an extra week or two if needed.

[ DETAILS ] 
CROWN HEIGHT  13cm
BRIM WIDTH    8cm
HATBAND/RIBBON 38mm
BOUND EDGE 18mm(9mm FINISH)
SWEATBAND   GENUINE LEATHER
LINING INCLUDED: ACETATE FABRIC